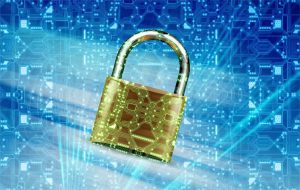 A web application is a computer program that uses an internet browser as a client interface. Some examples of web applications are email clients such as Gmail; productivity applications such as G Suite and Microsoft 365, which include word processors and spreadsheets; and multi-player online gaming applications. Online banking and investing websites that allow users to access their accounts and perform transactions are also examples of web applications. As these applications have gotten more complex and the storage of sensitive data has gotten more prevalent, the need for sophisticated security has increased.
One type of security measure is a firewall. A firewall prevents unauthorized access to a network based on a defined set of security rules. For more than two decades firewalls have been used to provide network security. Some types of firewalls include packet-filtering, state-inspection, unified threat management, and next-generation. Early firewalls examined the packets that came through the network, but they couldn't distinguish between valid application layer protocol requests, data, and malicious code disguised as valid traffic or data. The need for application layer protection became necessary as attacks against web servers became more frequent. Benefits of application layer firewall protection include being able to block specific content or websites, control the execution of files and control the handling of data by specific applications.
Today's market size shows the amount spent on web application firewalls globally in 2017 and projected for 2023. Governmental organizations and e-commerce companies are the top two targets of cyber attacks. The organizations themselves are not the only ones vulnerable to attack. The malware that infects the web application can infect the users' computers also.
Geographic reference: World
Year: 2017 and 2023
Market size: $2.37 billion and $5.92 billion respectively
Sources: "Global Web Application Firewall Market 2018-2023 – Segmented by Component, Organization Size, Industry Vertical, and Region – ResearchAndMarkets.com," Business Wire Press Release, May 14, 2018 available online here; Margaret Rouse, Casey Clark and Michael Cobb, "Firewall," TechTarget, February 2018 available online here; "What is a Firewall?" available online here; Daniel Nations, "What Exactly Is a Web Application?" Lifewire, February 22, 2018, updated by Elise Moreau available online here.
Image source: JanBaby, "security-secure-locked-technology-2168233," Pixabay, March 23, 2017 available online here.