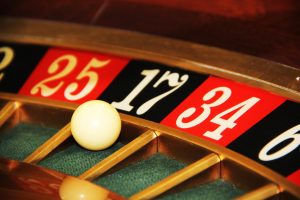 The year 2018 marks the 30th anniversary of federally regulated tribal gaming in the United States. President Ronald Reagan signed the Indian Gaming Regulatory Act on October 17, 1988. It established the National Indian Gaming Commission (NIGC) and the regulatory structure for gaming on tribal lands.
In the 1970s and 1980s, Native American communities opened bingo parlors to provide economic opportunities to those living on the reservations. State law allowed bingo parlors in California and Florida, but the industry was heavily regulated. Some tribes did not comply with these regulations and the states tried to shut down the operations. The tribes, however, claimed the states had no jurisdiction on the reservations. The Supreme Court affirmed reservation sovereignty in the 1987 case California v. Cabazon Band of Mission Indians. The court ruled unless a state prohibits all gambling, that state cannot prohibit or regulate gaming on reservations. As a result, more tribes began opening gaming establishments. At the same time, states lobbied the federal government to pass laws that would allow them to regulate such businesses. The regulations, they argued, would help prevent organized crime. They also wanted to tax tribal gaming revenue.
Congress's response was The Indian Gaming Regulatory Act. It established three classes of gaming and separate regulations for each. Class I gaming includes traditional gaming used in celebrations and ceremonies and social gaming for small prizes. These are exclusively regulated by the tribes themselves. For Class II gaming, which includes bingo and non-banked card games, tribes have the authority to conduct, regulate and license such businesses, but all regulations are subject to approval by the NIGC. Class III games are usually found in a casino: slot machines, blackjack, and roulette, for example. Tribes are restricted in their ability to regulate such gaming. Among other requirements, the tribe must enter into a compact with the state in which the casino will operate and this compact must be approved by the Secretary of the Interior.
Today's market size shows the number of tribal gaming operations in the United States and total gross revenues for 1997, 2007 and 2017. In 1988 tribal gaming grossed $110 million. In 2017, $32.4 billion. The 494 gaming operations in existence in 2017 were owned by 242 federally recognized tribes.
Geographic reference: United States
Year: 1997, 2007 and 2017
Market size (number of operations): 266, 391 and 494, respectively
Market size (gross revenue): $7.5 billion, $26.1 billion and $32.4 billion, respectively
Sources: "Gross Gaming Revenue Reports," National Indian Gaming Commission, available online here; "Indian Gaming Regulatory Act," Wikipedia, August 20, 2018 available online here; "2017 Indian Gaming Revenues Increase 3.9% to $32.4 Billion," National Indian Gaming Commission Press Release, June 26, 2018 available online here.
Image source: GregMontani, "luck-lucky-number-17-roulette-839037," Pixabay, July 12, 2015 available online here.