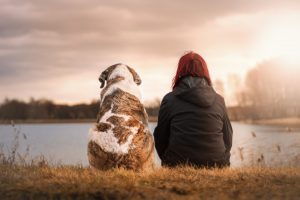 In 2017, pet parents in the United States owned more than 393 million animals, nearly 184 million of which were cats and dogs. At some time in their lives most, if not all, of these pets will need medical care, whether that be spaying or neutering, routine physical exams and immunizations, or more specialized care. Veterinary care is expensive. Pet owners reported paying an average of $182 per year for routine exams for cats and $257 for dogs. Average surgical costs climb into the hundreds, with some types of specialized care, such as chemotherapy for cancer or cataract surgery, costing thousands of dollars. Add to that the cost of medications and some pet parents may need to spend upwards of several hundred to several thousand dollars a year to keep their pets healthy. Overall, in 2018, pet parents spent an estimated $18.26 billion on veterinary care in the U.S., up from $17.07 billion in 2017. Knowing that pet health care is expensive, an increasing number of pet parents are buying pet insurance policies.
Today's market size shows the total amount of premiums paid for pet health insurance in 2013 and 2017 and projected for 2022 in the United States. The first animal insurance policy was written in Sweden in 1890. At the time, coverage focused on horses and livestock. In the United States, TV star Lassie received the first pet insurance policy in 1982. By 2017, 1.83 million pets were insured, a 17.5% increase from the year before. An overwhelming majority of policies, 98%, were accident and illness plans or insurance with embedded wellness plans. Premiums for accident and illness plans averaged $516 per year. The other two percent were accident-only policies, with premiums averaging $181 per year. In North America, 88.9% of policies provide coverage for dogs.
The pet health insurance market will continue to grow according to a report1 by the research firm Packaged Facts. Insurance companies' use of their websites and social media for marketing as well as partnerships with veterinarians, animal shelters and breeders are expected to increase consumer awareness of insurance offerings and discounts. The use of technology to handle customer interactions more efficiently as well as expanding coverage to pets other than cats and dogs will also contribute to future growth in the industry according to the report.
1
Pet Insurance in the U.S., 6th Edition
Geographic reference:
United States
Year:
2013, 2017 and 2022
Market size:
$499.8 million, $1.03 billion and $2 billion, respectively
Sources:
State of the Industry Report 2018 Highlights
, North American Pet Health Insurance Association, April 2018 available online
here
; "Five Trends That Will Double The U.S. Pet Health Insurance Market by 2022,"
Veterinary Practice News
, October 6, 2018 available online
here
; "Pet Industry Market Size & Ownership Statistics," American Pet Products Association available online
here
; "History of Pet Health Insurance," North American Pet Health Insurance Association available online
here
; Grace Schneider, "Pet Insurance Company Success is Off the Leash,"
USA Today
for the
Lansing State Journal
, February 27, 2019, page 3B.
Image source:
Seaq68, "nature-friends-dog-pet-woman-suit-3042751,"
Pixabay
, December 27, 2017 available online
here
.