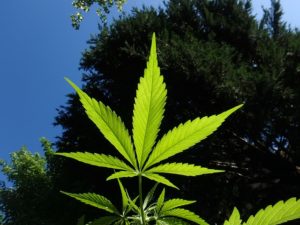 Although the Federal government considers possession of marijuana illegal and classifies marijuana as a Schedule I substance, one that has "no currently accepted medical use and a high potential for abuse" according to the Controlled Substances Act of 1970, all but eleven of the 50 states have decriminalized the possession of small amounts of marijuana at the state level. As of the end of 2016, twenty-four states have legalized some form of medical marijuana and eight states and the District of Columbia have legalized marijuana for recreational use. While the legalization of marijuana for recreational use is a new phenomenon—Colorado and Washington were the first states to legalize this activity in 2012—decriminalization at the state level began in 1973 and California was the first to legalize medical marijuana in 1996. Despite legalizing this drug, some states and municipalities are struggling with how to regulate this new industry. In Michigan, where medical marijuana has been legal since 2008, the governor didn't sign legislation to regulate the industry until September 2016. Under the new regulations, the House Fiscal Agency estimates that annual medical marijuana sales will total $771 million, generating $21.3 million in state tax revenue. Michigan has 244,125 registered medical marijuana users and 40,702 registered caregivers.
Today's market size shows the amount of revenue generated from legal medicinal and recreational marijuana sales in the United States in 2016 and projected sales for 2021.
Geographic reference: United States
Year: 2016 and 2021
Market size: $6.8 billion and $21.6 billion respectively
Sources: Kathleen Gray and Paul Egan, "Medical Pot Laws Creating a Frenzy," Lansing State Journal, March 26, 2017, pages 1A, 15A and 17A; "Legality of Cannabis by U.S. Jurisdiction," Wikipedia, available online here; "Timeline of Cannabis Laws in the United States," Wikipedia, available online here; "Drug Schedules," United States Drug Enforcement Administration, United States Department of Justice, available online here.
Original source: Arcview Market Research
Image source: Rexmedlen, "Cannabis-hemp-marijuana-1382955," Pixabay, May 12, 2016 available online here.