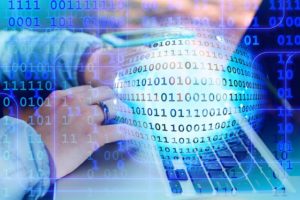 The World Wide Web. A decentralized network of data stored on servers all around the world. But many countries—China, Russia, Germany, and Belgium, to name a few—are enacting laws requiring multinational companies to store and process country-specific data on local servers. According to the source, relaxing such restrictions has become a priority of President Donald Trump's administration as they negotiate trade agreements, including the upcoming renegotiation of NAFTA.
Proponents of these laws say that having their users' data stored locally aids in cyber security. Opponents say that storing data on local servers is more expensive, especially for small to medium sized companies. High tech companies worry about having their source codes stolen. Some companies worry that governments or political groups will use the data stored on these servers for illegitimate reasons. And many argue that limiting data flow also limits job growth and innovation. According to Nigel Cory, a trade policy analyst at the Information Technology and Innovation Foundation, "data needs to flow to create value."
Today's market size is the estimated value of data flowing through international borders in 2014, according to a report by the McKinsey Global Institute.
Geographic reference: World
Year: 2014
Market size: $2.8 trillion
Sources: Yu, Roger, "More Firms Push Back on Foreign Data Rule," USA TODAY for the Lansing State Journal, August 13, 2017, page 4B
Original source: Manyika, James, et. al., Digital Globalization: The New Era of Global Flows, McKinsey Global Insitute, February 2016 available online here.
Image source: Geralt, "Binary-hands-keyboard-tap-enter-2372131," Pixabay, June 2017 available online here.