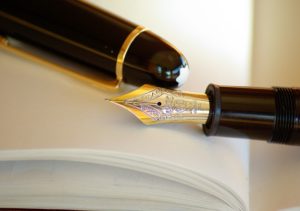 With the popularity of tablets and smartphones, one would think that old-fashioned pen and paper would fall out of favor. But worldwide sales of pens and other writing instruments is expected to increase, from $16.2 billion in 2014 to $20.2 billion in 2019 according to the report Global Writing and Marking Instrument Market 2015-2019 by Technavio. Increased population and literacy levels are fueling demand in Asia, Latin America, and the Middle East. In the United States and Europe, luxury pens are in demand as gift items and as fashion accessories. Some brands of luxury pens include Cross, Krone, Parker, Think, and Waterman.
Today's market size presents the total retail sales of one segment of this market: fountain pens. Global sales of fountain pens increased 2.1% from 2015 to 2016.
Geographic reference: World
Year: 2016
Market size: $1 billion
Sources: Thomas, June, "How Nakaya Pens Anticipated The Writing-Tool Renaissance," Bloomberg Businessweek, August 30, 2017 available online here; Yerak, Becky, "How The Pen Industry Hangs On In A Digital World," Chicago Tribune, January 29, 2016 available online here.
Original source: Euromonitor International
Image source: Jackmac34, "Pen-fountain-pen-ink-gold-writing-631321," Pixabay, February 11, 2015 available online here.