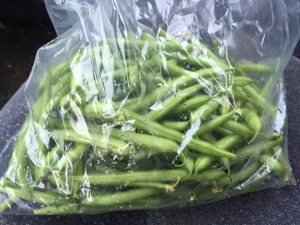 Fatty amides, organic compounds derived from fatty acids, are used as slip agents and anti-blocking agents in polyolefin film processing. They're added to the polymer from which the film is made. When the film is pressed, the fatty amides come to the surface and decrease the coefficient of friction between the film and the machine rollers to aid in the processing of the film. The fatty amides also prevent the layers from sticking together so that the rolls of film can be more easily unwound for further processing. Erucamide, oleamide, stearamide, and behenamide are the most commonly used fatty amides. Oleamide is widely used in food packaging and as a dispersing agent in printing inks and dyes. Erucamide had the largest share of the fatty amide market in 2016. It's used as a slip agent, anti-fogging agent, and lubricant for polyolefin films used in food packing.
Today's market size shows the total worldwide sales of fatty amides in 2017 and projected for 2022. The increasing demand for bio-based products, as opposed to petroleum-based products, is expected to fuel growth in this industry in the next 5 years. However, price volatility is expected to impede this growth during this time period. The market for fatty amides in the Asia-Pacific region is expected to grow the fastest due to the rising population and increased demand for packaged foods.
Geographic reference: World
Year: 2017 and 2022 projected
Market size: $320.7 million and $391.5 million
Sources: "The Fatty Amides Market Size Will Grow From USD 320.7 Million in 2017 to USD 391.5 Million by 2022, at a CAGR of 4.07%," CISION PR Newswire, March 8, 2018 available online here; "Fatty Amides Market," Global Market Study on Fatty Amides: Increasing Demand from Film & Sheets Industry to Drive Growth of Market During the Forecast Period 2016 – 2022, Persistence Market Research Press Release, March 2016 available online here; Kenneth J. Longmoore and Edward K. Bullock, "Slip Agents and Polypropylene Films Prepared Therefrom," United States Patent, No. US 6,497,965 B1, December 24, 2002 available online here.
Image source: ToddTrumble, "green-beans-plastic-bag-vegetable-1377124," Pixabay, May 11, 2016 available online here.