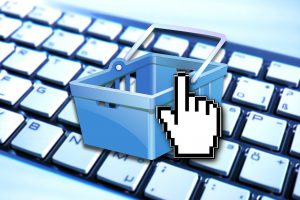 Sales in India's overall retail sector totaled Rs 49 trillion during the 2017 fiscal year.1 Small to medium-sized independent businesses and mom-and-pop type stores make up the greatest share of this market, with chain stores, franchises, and large stand-alone stores making up a mere 7%. The e-commerce sector has an even smaller share, 1.5%, despite its share tripling in the three years prior. Currently, three-quarters of total e-commerce sales come from major cities in India.
Today's market size shows the total e-commerce revenue earned in India in the 2017 fiscal year and projected earnings for fiscal year 2020. The largest segments of e-commerce in India are the apparel, mobile phone, and grocery sectors. In the next three years, the grocery sector is expected to grow the fastest, quadrupling its revenue to Rs 100 billion by fiscal year 2020. In 2017, Amazon, Flipkart, D-Mart and Reliance joined established online grocers BigBasket and Grofers to offer groceries online.
1 India's fiscal year runs from April 1 to March 31.
Geographic reference: India
Year: FY 2017 and FY 2020 projected
Market size: Rs 700 billion and Rs 1.8 trillion respectively
Sources: ZeeBiz WebTeam, "E-Retail Market Size to Surge 250% in the Next 3 Years," ZeeBusiness, February 19, 2018 available online here; "Unorganized and Organized Retail: A Global Comparison," Reurbanist, August 22, 2012 available online here; Surojit Gupta, "Govt Will Not Change Fiscal Year for Now," The Times of India, September 25, 2017 available online here.
Image source: geralt, "e-commerce-shopping-basket-shopping-402822," Pixabay, July 27, 2014 available online here.