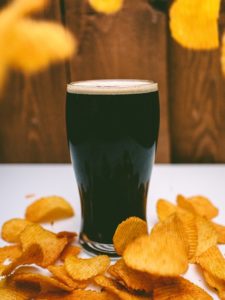 From 2012 to 2016, the number of craft breweries in the United States more than doubled from 2,420 to 5,234. In 2016, sales of craft beer made up 22%—$23.5 billion—of the overall beer market.
Today's market size shows the number of craft breweries in Michigan and the number of gallons of beer they produced in 2016.
Geographic reference: Michigan
Year: 2016
Market size: 205 craft breweries produced 769,897 gallons of craft beer
Sources: Dillon Davis, "Standing Tall," Lansing State Journal, April 23, 2017, page 3P; "Number of Breweries," 2017 available online here.
Original source: Brewers Association
Image source: Tookapic, "Beer-glass-drink-beverage-alcohol-932320," Pixabay, September 28, 2015 available online here.