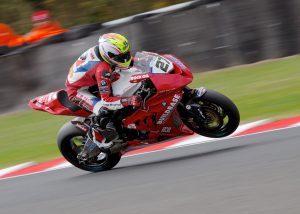 Motorsports describes a group of competitive sporting events in which motorized vehicles are used. Automobiles, motorcycles, boats and snowmobiles are some of the vehicles used in these types of competitions. Not all are racing competitions, however. Drifting and tractor pulling are two non-racing motorsports.
From 2015 to 2020, the global motorsports market is expected to grow at a compounded annual growth rate of nearly 10%, reflecting the popularity of the sport. Participating in this sport is dangerous and requires specialized driving apparel—helmets, jackets, gloves, boots, and other protective clothing—in order to keep the drivers of the vehicles safe. This apparel is usually thicker and heavier than regular clothing, heavily padded, and in some cases contains armor.
Today's market size shows the amount spent globally on specialized driving apparel in 2016 and spending projections for 2025. The market is expected to grow between 2017 and 2025 primarily due to laws and regulations mandating the use of protective clothing and the drivers themselves concerned about their safety. The Asia-Pacific region spent nearly $4.5 billion on driving apparel in 2016, accounting for more than one-third of the total global spending on this type of apparel that year.
Geographic reference: World
Year: 2016 and 2025
Market size: $12.03 billion and $18.56 billion respectively
Sources: "Global Driving Apparel Market Size US$18.565.0 mn by 2025 | CAGR: 5.3% – Transparency Market Research," Nasdaq GlobeNewswire Press Release, November 29, 2017 available online here; "Driving Apparel Market," Transparency Market Research Press Release, November 6, 2017 available online here; "Motorsports Market Analysis: By Channels (Broadcasting Revenue In Motorsports Market, Ticketing Revenue in Motorsports Market and Others) and by Geography (Americas, APAC and Europe) – With Forecast (2015-2020)," Cision PR Newswire Press Release, April 21, 2016 available online here; "Motorsport," Wikipedia, January 12, 2018 available online here; "Drifting (Motorsport)," Wikipedia, January 11, 2018 available online here.
Image source: sms467, "superbike-motorsport-fast-speed-930715," Pixabay, September 11, 2015 available online here. Use of the image does not constitute endorsement of the brands shown.