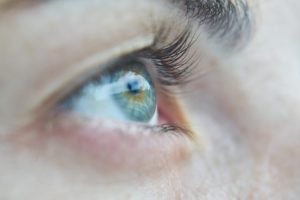 Intraocular lenses are artificial lenses that are implanted in the eyes to replace a person's natural lenses that were damaged by cataracts or another eye disease. Monofocal-type intraocular lenses captured the largest share of the market in 2015. Why? They cost less than other types of intraocular lenses, insurance companies are more likely to adequately reimburse providers for implanting them, and monofocal lenses have fewer post-operative complications than other types of lenses according to the source.
Although hospitals were the highest end users of intraocular lenses in 2015, ambulatory surgery centers and ophthalmology clinics are expected to experience a higher compound annual growth rate in their use of these lenses from 2016 to 2024 due to the growing popularity of outpatient cataract surgery at these venues. An aging population with an increased incidence of cataracts, an acceptance of more technologically advanced products and techniques, and a demand for premium intraocular lenses by patients led to North America having the highest share of the global intraocular lens market in 2015. North America's share, valued at more than $1.1 billion, accounted for more than a third of the global market that year.
Today's market size shows the total value of sales of intraocular lenses globally in 2015 and projected for 2024. Five manufacturers of intraocular lenses combined—Biosensors International, Biotronik, Terumo Europe NV, Abbott Laboratories, and Boston Scientific, Inc.—had an 80.5% share of the market in 2016.
Geographic reference: World
Year: 2015 and 2024
Market size: $3.2 billion and $5.0 billion, respectively
Sources: "Global Intraocular Lens Market Size US$5.0 bn by 2024," Transparency Market Research, Nasdaq GlobeNewswire Press Release, November 29, 2017, available online here and "Intraocular Lenses Market," Transparency Market Research available online here.
Image source: Engin_Akyurt, "eye-human-macro-beauty-portrait-2586698," Pixabay, December 1, 2016, available online here.