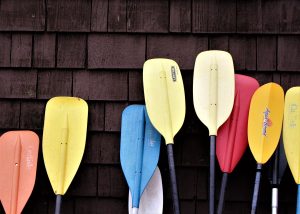 What did you do on your summer vacation? The ubiquitous question that's asked of children and young adults as they return to classes in the fall. The responses may differ greatly depending upon what country the student lives in or how wealthy their parents are. Many students may say they attended summer camp. When parents and grandparents in the United States think of their experiences at summer camp they may remember rustic cabins, swimming, canoeing, arts and crafts, and sitting around a campfire in the evenings. However, increasingly in the U.S. and around the world summer camps, or summer enrichment programs as they are sometimes called, cater to niche interests or focus on in-demand workforce skills. According to the American Camp Association, the percentage of camps offering science, technology, engineering, and math programs grew from less than 25% in 2014 to more than 33% in 2017. Demand for such camps is increasing as more affluent parents want to give their children not only an enjoyable experience but also a competitive advantage in school and in the workforce, even if many of these students are still in elementary school. As summer enrichment programs become more specialized, exclusive, and expensive, fewer students from lower- and middle-income families will be able to take advantage of these opportunities.
In China, many wealthy parents send their children abroad in the summer to take advantage of study tours in the hopes of broadening their children's view of the world and preparing them to attend college in other countries. Today's market size shows the estimated amount Chinese parents will spend on study tours abroad in 2018. An estimated 1 million Chinese students will take these tours this year. According to Chu Zhaohui, a researcher at the National Institute of Education Sciences,1 the United States, the United Kingdom, and Australia are the top three destinations for study abroad tours.
1 The National Institute of Education Sciences is a research division of the Ministry of Education in the People's Republic of China.
Geographic reference: China
Year: 2018
Market size: $4.5 billion
Sources: "Mutually Assured Distraction," The Economist, August 11, 2018, page 47; Ma Xuejing, "Study Tours Abroad More Hype Than Substance," China Daily, June 22, 2018 available online here.
Original source: Ctrip, a Chinese travel agency
Image source: davidraynisley, "paddle-summer-camp-camp-summer-3414020," Pixabay, May 2018 available online here.