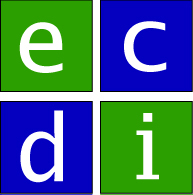 Editorial Code and Data, Inc. has been creating reference books and materials since the company was founded in 1990. Through this interesting work, we are able to closely observe the world during an era of dynamic change. Our books, compact discs and online products have become vital tools for librarians, business analysts, students and researchers.
ECDI works as a subcontractor to publishers and other organizations wishing to work with professional editors. We take on projects over which we have full responsibility from conception and design through production, typesetting, indexing and printing. We also take on projects for which we do only a part of the whole, working collaboratively with a team of other contractors or with our clients directly.
ECDI specializes in analyzing socio-economic statistics. Subject areas of particular expertise include: industry coding systems, business processes, industrial sector studies, marketing research, labor market dynamics, international trade statistics, demographics, social sciences and natural resources.
We provide clients with interesting, timely and accurate data customized to their needs.